Our lives are full of defining moments. They're milestones like graduating high school, getting married, buying your first home or car, or the birth of your first child. There are historical moments we have frozen in time, memories jarred alive by the question,
"Where were you when…?"
Where were you when the first man landed on the moon?
Where were you when JFK was assassinated?
Where were you when Martin Luther King, Jr. was assassinated?
Where were you when the Twin Towers fell?
These are all very common milestones in our lives that are burned firmly in our collective and individual consciousness. But for some of us, there are other defining moments that don't resonate with others.
Where were you were when you found out about the murder of 17-year-old Trayvon Martin at the hands of a neighborhood watch member acting as the police on February 26th, 2012?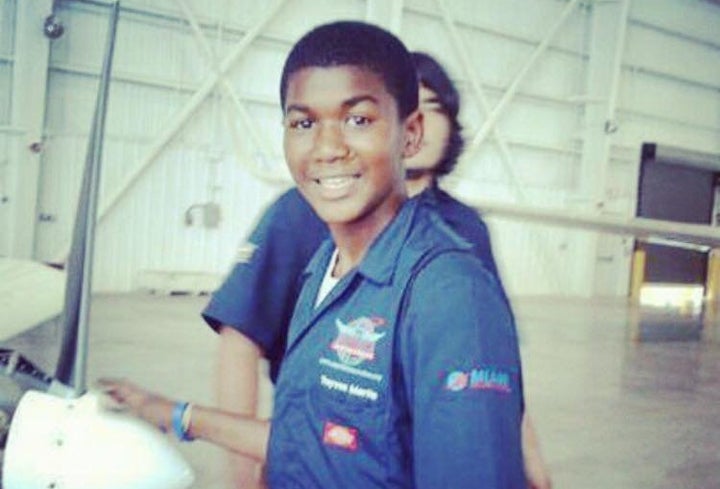 Where were you when Eric Garner was murdered at the hands of police on July 17th, 2014?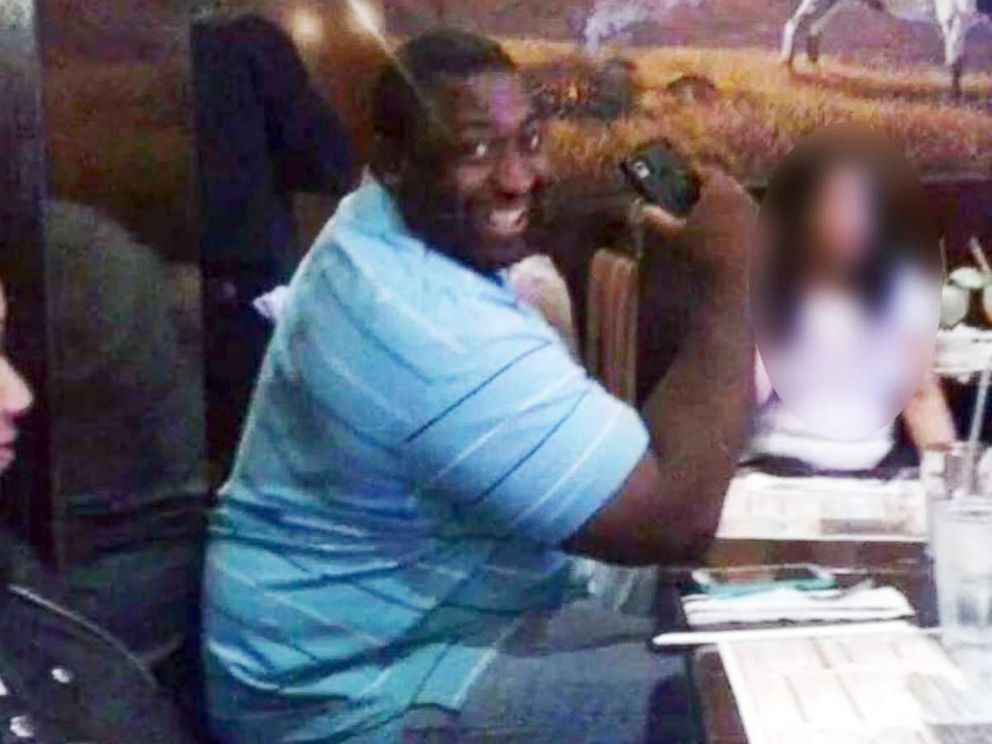 Where were you when Michael Brown was murdered at the hands of police on August 9th, 2014?

Where were you when Freddie Gray was beaten and murdered at the hands of the police on April 19th, 2015?

Where were you when Sandra Bland was found dead in her jail cell on July 13th, 2015?
Where were you when their killers walked free?
This is just a small representation of the killings of unarmed Black men and women by police and some that were more nationally known. There are many more that didn't get the same coverage, and there are so many Black women killed by police that don't get the same attention. For many though, these were the killings that spurred the Black Lives Matter movement and put this issue on the radar of millions of Americans. During 2012 and through 2015, I was learning more about BLM, police shootings and the dangerous association of police violence and race.
This is a hard piece to write, not only because of once again coming to terms with and hashing out my slow come around to supporting and understanding BLM, but because of how utterly astonishing, maddening and depressing it is to look at the data and read the stories of those murdered by police. There are so many cases and so many instances that it quite frankly leaves me speechless and in tears.
While I was "waking up" and learning more, I still had many questions and there was so much that I didn't get. It was hard to accept the underlying cause of this issue when it wasn't something I could see or feel or touch. It wasn't black and white, which is often how my mind works when approaching new things. If I couldn't see that the officers were racist and I couldn't touch it, I had a hard time accepting and understanding. It's not a state of disbelief per se, as I never doubted that what people were saying was true or that their experiences and feelings weren't valid. My severe need to give everyone the benefit of the doubt and see the good in all people and in all situations overruled what was logically very obvious. 
Looking back, I don't think I wanted to believe it. I didn't want to come to terms with how fucked our country is. It took some serious learning about systemic racism and history, to help me see things from a different perspective. It helped me realize that it isn't always black and white when it comes to see these things, and that I needed to apply a different lens to understanding it.
Despite all of that, it took me some time still to get shaken into wokeness. I was still struggling but feeling more and more outrage, when little 12-year-old Tamir Rice was murdered on a playground by police on November 22, 2014. HE WAS TWELVE YEARS OLD AND GUNNED DOWN BEFORE HE EVEN KNEW WHAT WAS HAPPENING, ALL FOR BEING SEEN AS A "THREAT". After Tamir was killed, I knew the police were the problem, but I still could not fully grasp the reality that the real root of the issue was racism.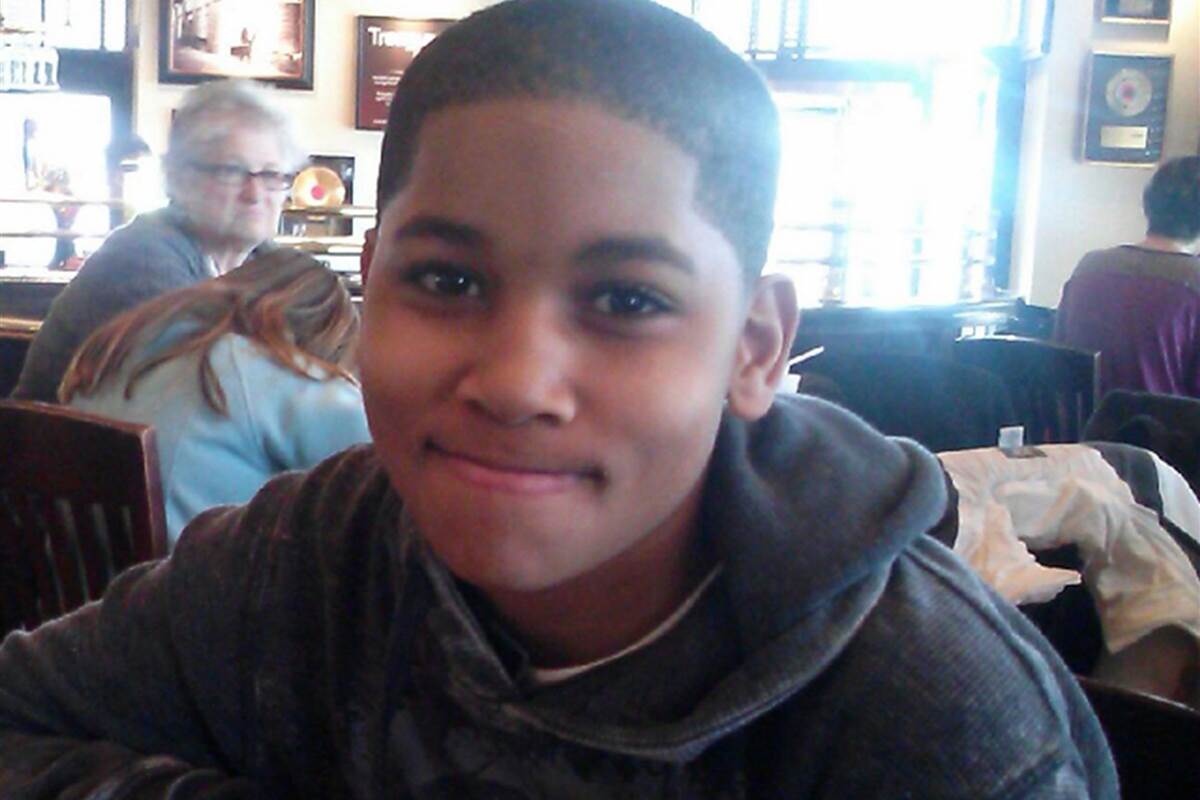 I was still struggling even when in my very own city, Madison Police murdered 19-year-old Tony Robinson, roughly two miles from my apartment. A young adult in the grips of duress who needed help instead of being shot to death.
I was still struggling when my defining moment came. My black and white, there is no ignoring anything because it is crystal clear on video and there is no going back moment.
April 4th, 2015. North Charleston, South Carolina.
His name was Walter Lamar Scott.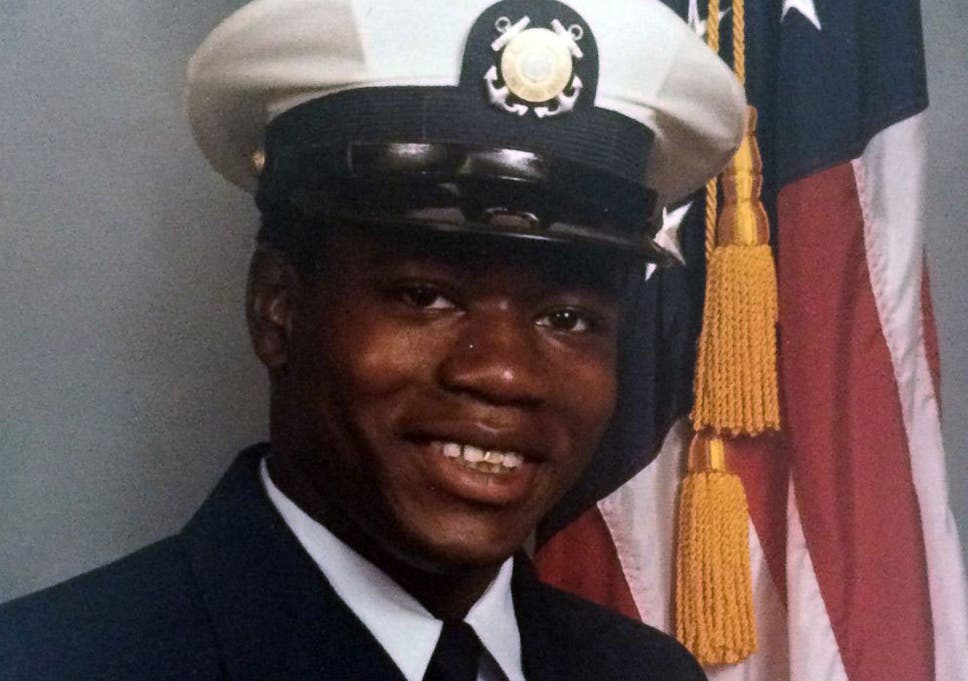 Following a traffic stop from which Walter fled, he and the officer had a brief scuffle. Officer Michael Slager fired eight shots.
Five bullets made contact out of eight that were aimed at his turned back and fleeing body.
Three bullets struck him in his back. One on his buttocks and one on his ear.
The fatal shot went through his back and into his lungs.
The officer and another who provided post-shooting backup did not render aid.
Walter Scott died face down in the grass while two North Charleston Police Officers stood over his lifeless body.
I couldn't help but watch the video of the shooting over and over and over (warning, link is to video of the shooting which is graphic and hard to watch). Sobbing and pounding my fists on the table with each view. I watched it over and over and over, because I could not believe what I was seeing. I could not believe that here was a video of a police officer, trained to handle dangerous situations, sworn to serve and protect, shooting a man who was fleeing from him, because he thought he was a threat.
Walter Scott was 15 to 20 feet from Officer Slager when the shots were fired.
After the shooting, it was like a lightning bolt struck me in the heart and mind. In the subsequent days after the shooting, it was uncovered that North Charleston had a long history of targeting Blacks in traffic stops. Research shows that Blacks are stopped three times as often as Whites. It has also been shown that the North Charleston Police Department has a history of violence against unarmed Blacks. I was taking an African-American History class at the time, covering the days of slavery which included reading narratives in graphic detail. The instructor was incredible and we took time during class to discuss not only the Walter Scott shooting, but the shooting of Tony Robinson as well. As I listened to these discussions, and the perspectives from Black students in the class, while also viewing the disrespect shown by other students to these discussions, so much became clearer. These contemporary cases combined with a deep and critical look at the past created an incredible shift in my perspective. 
The rage within intensified. 
And then not even a year later, in back-to-back incidents of police violence, Alton Sterling was murdered in Baton Rouge, Louisiana on July 5th, 2016.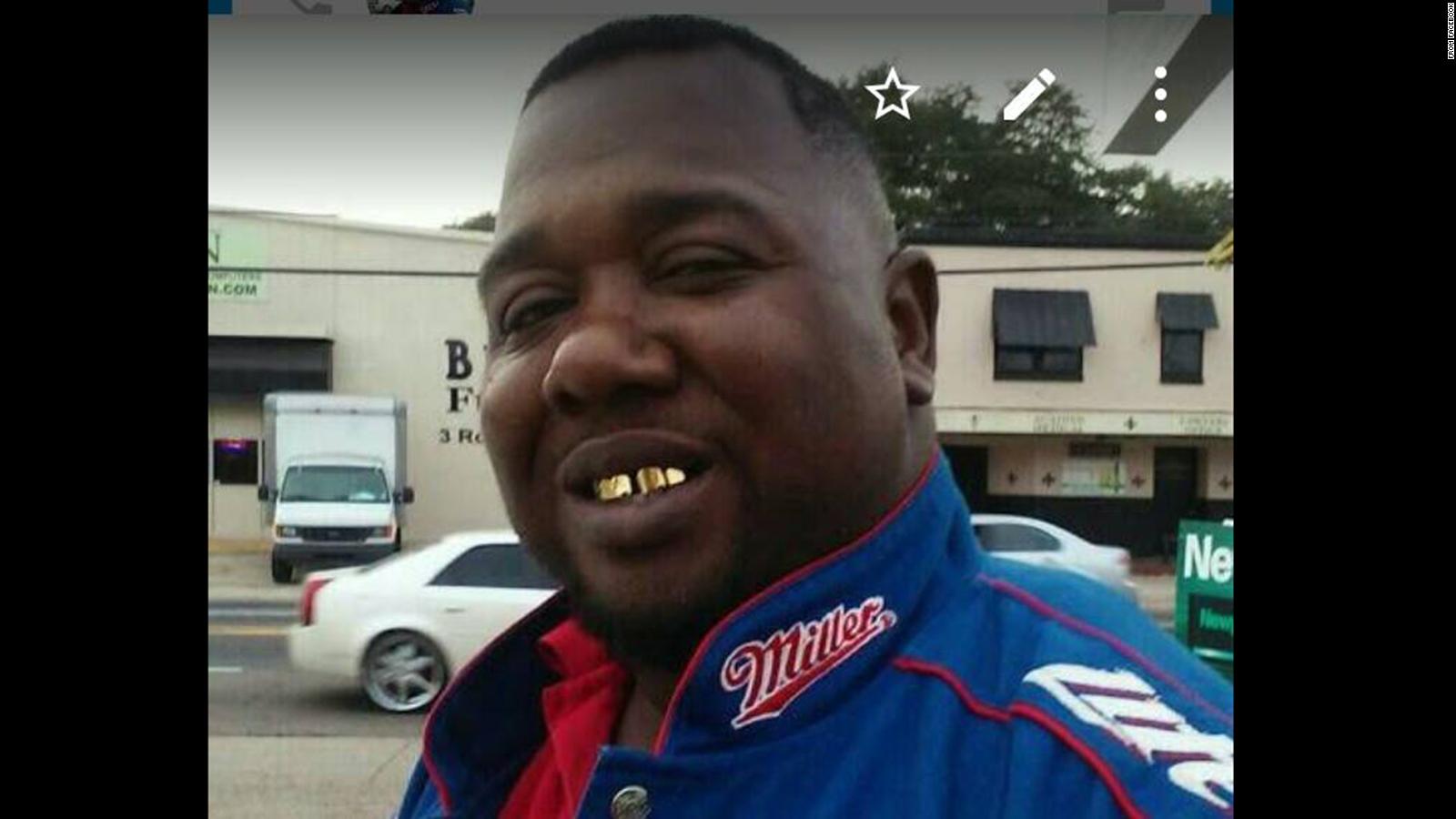 His death was immediately followed by Philando Castile's murder during a traffic stop in Falcon Heights, MN (just outside of Minneapolis) on July 6th, 2016 with his girlfriend and her child made to bear witness to his demise.

It was all so much to take. So much to see and feel. And so much to accept. Because to finally wake up and get it, meant accepting all of the feelings of powerlessness, helplessness, guilt and the absolute furor that springs forth as a result. 
A few weeks after Philando was murdered, I visited Minneapolis, one of many trips that occurred in the years leading up to my eventual move. I found myself travelling often down Larpenteur Avenue, the long stretch of road where Philando took his last breath. The long stretch of road connecting Minneapolis and St. Paul. The long stretch of road where people of color are subject to more traffic stops than whites. 
I stopped at the memorials that had been erected in his memory, and read the messages there. One in particular struck me then, and remains burned in my memory now. The gist of it was this, "White privilege is driving down Larpenteur twice a day every day for 40 years and never being pulled over once." 
After this, my entire perspective changed forever. I found myself distrustful of white people and angry all the time. I still struggle with that distrust and that anger, especially after the 2016 presidential election. I struggle with the fact that there are people with whom I cannot have these discussions. That there are people with whom I no longer feel safe. I still struggle with what to do with the anger, the sadness, the despair. 
My life has quite a few defining moments, but waking up has been the most impactful of all. 
For me, my defining moment question will be:
Which shooting and killing of an unarmed Black person changed your life? Which shooting made you realize that everything you ever thought or felt was horribly wrong? That the bullshit colorblind ideologies that you spouted were just that, bullshit. 
I am ashamed at how long it took me to understand and how many people had to die for me to "get it". In 2014, 634 people were killed by police. In 2015, it was 849. EIGHT HUNDRED AND FORTY-NINE. And that might not even be a complete number. 
I am ashamed that for awhile, I thought that if we all just stopped talking about race that our problems would be solved. 
I am ashamed that for awhile, I thought that if we all just stopped being so angry about it, and stopped "seeing" race, that we could move on. 
I am ashamed that I did not understand the meaning behind Black Lives Matter, and why it was necessary to make that statement. 
I am ashamed that I did not understand the purpose and effectiveness of BLM protests and actions.  
I am ashamed that I did not use my skills of empathy, understanding, perception and big picture thinking to be able to understand the experience of others that was not my own. 
I feel as though, being a person of color, and especially if you are Black, you are expected to just automatically understand everything. Even if your lived experience is so vastly different that you were never exposed to these things on a regular basis and had to seek them out, or wait for everything to blow up and for them to smash into your face.
For me, it all smashed me so hard in the face that it practically took my head off. 
In my shame, I have ruminated on why I didn't get it right away when so many people around me automatically understood. I realized that my life as a person of color has been vastly different than those who have struggled, and that it was the privilege of being racially ambiguous that kept me insulated and asleep. 
My experience as a mixed woman have been different from the average Black person. Many people think I'm Hispanic or Latinx and most of my life I have been treated as such, which has shielded me from many of the challenges that Black people face on a regular basis. My first experience with racism was not something that happened to me, but rather something that happened to my sister. And I have trouble recalling if I have ever been, to my knowledge, the victim of racism. That drips with privilege. 
While I still may be treated differently because I'm perceived to be Hispanic or Latinx, it is still better treatment than if my hair were any kinkier and my skin two or three shades darker. Because I did not have the same experiences as those who dealt with systemic racism and discrimination on a regular basis, I didn't recognize the pervasiveness of the problem. That doesn't mean the problem doesn't exist. 
Also, as a child or young adult, I was not trained to expect or look for these things the way that others are. Many Black parents (especially those with boys), find that they have to have "the talk" with their children. The talk about what to do if you are pulled over or have other encounters with police. The talk about why their child got picked last for kickball, but first for basketball. Or the talk about why the teacher never calls on their child when they always have the right answer, but instead always assume it's their child that's causing trouble and are quick to punish them. The talk about why the school guidance counselor steered them away from AP classes, and suggested they pursue athletic scholarships instead. 
It has taken so much work for me to get where I am today. So much reading, listening, talking and questions. I am thankful to friends and allies who helped me and made space for me to ask questions. And I am most thankful for those that challenged my viewpoints and made me understand why they were wrong or misguided. 
I am still learning, every day. It wasn't until I started at the University of Minnesota and started getting into my Sociology classes that I understood and could see and name what was wrong with my thinking. In a lesson on colorblind racism, I sat there, stunned, thinking, "Holy shit. That was me." It was humbling. And shameful. But I am grateful for it. 
But I am grateful for that journey and where I am now. A proud BLM supporter. A more aware individual, and using the tools I am learning, and the skills have sharpened to use my voice and my own privilege to address these issues and gain even more empathy for the experiences of many. I don't claim to be an activist or an expert on these issues. As I said, I'm still learning and always will be. But I intend to use my voice to support those of others, and act as another conduit for disseminating information and telling the stories that need to be told. 
The journey to "wokeness" will never end and is always a work in progress. 
It takes continued effort to keep your head out of the sand.  
Recommended Reading:
Between The World and Me by Ta-Nehisi Coates.
This passage in particular brought new perspective to my growing understanding of issues plaguing the Black community. It is in reference to Coates' childhood friend being murdered by the police during a traffic stop.

"And the plunder was not just of Prince alone. Think of all the love poured into him. Think of the tuitions for Montessori and music lessons. Think of the gasoline expended, the treads worn carting him to football games, basketball tournaments, and Little League. Think of the time spent regulating sleepovers. Think of the surprise birthday parties, the daycare, and the reference checks on babysitters. Think of World Book and Childcraft. Think of checks written for family photos. Think of credit cards charged for vacations. Think of soccer balls, science kits, chemistry sets, racetracks, and model trains. Think of all the embraces, all the private jokes, customs, greetings, names, dreams, all the shared knowledge and capacity of a black family injected into that vessel of flesh and bone. And think of how that vessel was taken, shattered on the concrete, and all its holy contents, all that had gone into him, sent flowing back to the earth. Think of your mother, who had no father. And your grandfather, who was left behind by his father. And think of how Price's daughter was now drafted into those solemn ranks and deprived of her birthright – that vessel which was her father, which brimmed with twenty-five years of love and was the investment of her grandparents and was to be her legacy."
Tell The Truth & Shame the Devil by Lezley McSpadden. Michael Brown's mother recounts his short life and the aftermath of his death.
The New Jim Crow by Michelle Alexander. Understanding how the criminalization of Black bodies has created a new, legalized caste system. 
Stamped from the Beginning: The Definitive History of Racist Ideas in America by Ibram X. Kendi.
From #BlackLivesMatter to Black Liberation by Keeanga-Yamahtta Taylor.
Racism Without Racists: Color-Blind Racism and the Persistence of Inequality in America by Eduardo Bonilla-Silva
The Root.com – a premier site on Black life, culture and news. 
The Say Her Name Campaign. Bringing awareness of Black women's lives lost at the hands of police.